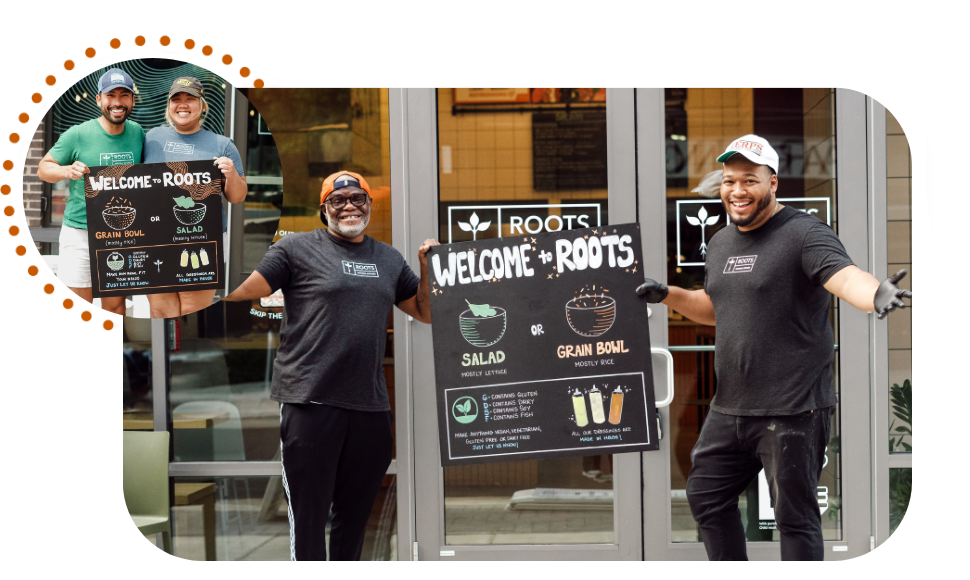 Menu
Our bowls are tasty, satisfying, and full of flavor. Easy as-is, and customizable to fit your life.
Menu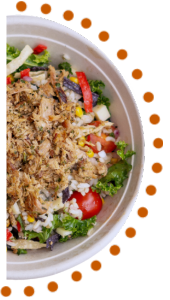 Salads & Grain Bowls
We offer ten signature salads and grain bowls, with tastes ranging from Southwest spice to Asian ginger to creamy American cobb. All fully customizable.
Order Online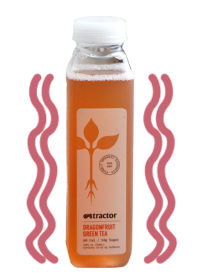 Dragonfruit Green Tea
This tropical tea is fruity and full. The right amount of flavor without overpowering. Perfect for when you want to sip on some...
learn more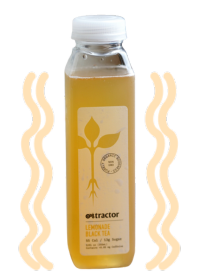 Lemonade Black Tea
Enjoy this summer favorite, year-round. A combo of black tea and zesty lemon, you can't go wrong with our take on an Arnold Pal...
learn more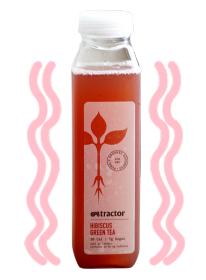 Hibiscus Green Tea
Light and flowery, this green tea with a hint of hibiscus hits the spot. A refreshing sidekick to your favorite salad.
learn more
Natural
Ingredients
We stay close to the way nature intended. From spinach to sweet potatoes to our cilantro lime dressing, we keep it as simple as we can.

Roots
Allergen

Guide
We take food safety seriously. While we have ingredients on our line that contain, or are exposed to, six common food allergens, we prioritize proper food storage and serving. If you have allergies not listed below – let us know. We're here to make ordering safe and easy.
Fish
Ingredients: None
Dressings: Caesar
Eggs
Ingredients: Hard-boiled Egg
Dressings: Caesar
Tree Nuts
Ingredients: Toasted Almonds
Dressings: None
Peanuts
Other: We have no foods that contain or are exposed to peanuts.
Shellfish
We have no foods that contain or are exposed to any shellfish or crustaceans.
Wheat (Gluten)
Ingredients: Bulgur (base), Pita Chips, Tortilla
Dressings: None
Milk (Lactose)
Ingredients: Goat, Feta, Parmesan, Cheddar
Dressings: Pesto Vinaigrette, Greek Feta, Caesar
Soy
Ingredients: Red Chili Miso Tofu, BBQ Tofu
Dressings: Miso Ginger, Lemon Tahini
Allergen Guide
Garlic

Trace amounts in our rices; Greek Feta, Lemon Tahini, Caesar, Pesto Vinaigrette, Basil Balsamic, Miso Ginger, Mushrooms, Tabasco, Sriracha, BBQ Tofu, Chicken

Canola Oil

Roasted Broccoli, Beets, Sweet Potatoes, All Dressings, all Grilled Items, Black beans, Cilantro Lime, Mushrooms

Cilantro

Black beans, Cilantro Lime, Mushrooms

Onions

Chicken, Chickpeas, Black Beans, Red Onions, Pickled Onions

Sunflower Oil

Trace amounts in our rices, Craisins, Pita Chips (blended oil)

Pitted Fruits:

Avocado

Parsley

Brown Rice, Cannellini Beans, Pesto Vinaigrette, Greek Feta, Mushrooms

Sesame

Red Chili Miso Tofu, Miso Ginger, Lemon Tahini, Lemon Za'atar

Shallots

Cilantro Lime, Basil Balsamic, Pesto Vinaigrette